Executive Assistant/Translator
CEVT is here to make urban mobility enjoyable, smart and sustainable. We fast-track innovation and transform ideas into pioneering technology solutions. You'll be central to make it happen.
CEVT is here to make urban mobility enjoyable, smart and sustainable. We fast-track innovation and transform ideas into pioneering technology solutions. Automotive is in our DNA and intelligent mobility is our core. We serve society with sustainable mobility solutions, both private and shared. As part of ZEEKR and the Geely family, one of the most innovative and fastest growing global mobility groups, our work comes to life in products and services from world-leading brands. CEVT was built by people from all over the world. We're flexible, fast, and always in motion.
We need an amazing Executive Assistant/Translator. We think it could be you.

Are you someone who has incredible coordination and prioritization skills? Do you cultivate an optimistic mind, use your imagination and take initiative? Do you also speak flawless Mandarin? If your answer to these questions is yes, you could be our new Executive Assistant/Translator at CEVT.

In the role of Executive Assistant at CEVT, one can truly say that no two days are the same. In this role, you will support Executive Management. Based on Lindholmen, Gothenburg you will work with colleagues who are, just like you, proud of their professionalism, motivation and level of skills.
This is what you will do most of the time:

Business correspondence and calendar management with both internal and external contacts
Managing and maintaining schedules, appointments, travel and accommodation arrangements, visa applications, organizational charts etc.
Translate and interpret Mandarin and English
Handling purchases, supplier invoices and expenses.
Coordinating executive meetings and events of varying complexity and preparing presentation materials.
Providing internal information using established communication channels
Conducting research and collecting data for reports and documents
Other support as required
To thrive in this role, we believe that you are able to communicate well at a senior and executive level. An intercultural understanding and good interpersonal skills are needed. You are able to prioritize, plan and enable your own work as well as others. With high adaptability, you are a true team player who is good at taking initiative when needed. You are a natural when it comes to being enthusiastic, flexible and proactive. Your attention to detail and accuracy are high and you are passionate about solving problems.
Note that you must be fluent in Mandarin and English in order to be able to translate and interpret.
You have probably done something like this before:
Provided support at an executive management level or similar
Worked independently in projects and/or other methods
Gained excellent planning management and organizational skills
Preferably you have several years of experience in a supporting role in a high-performing international environment and a higher education. 
What we offer:
A highly dynamic, creative and ever-changing work environment
Never a dull moment
Plenty of challenges and opportunities to grow in your profession and learn new stuff
Great team spirit and fantastic colleagues, both in Sweden and in China
A great new office located at Lindholmen, Gothenburg
We believe in teams that take maximum advantage of the strengths inherent in diversity and inclusion. We find that inclusive and balanced working teams increase group dynamics, creativity and new approaches to solutions.
Last application date: 2022-08-21

Please note that we will not perform ongoing selection during the application period due to the Swedish vacation period.
Please note that due to GDPR regulations we can only accept applications and CVs sent through the recruitment system, not via email or other channels.
Working at CEVT

We are engineers, developers and innovators from around the world, joined together by entrepreneurship, our unique blend of Chinese and Scandinavian culture and a belief in a smarter more sustainable future.
Supportive and creative work environment
30 days of vacation and additional 8 days paid ATK- days annually
Great office location at Lindholmen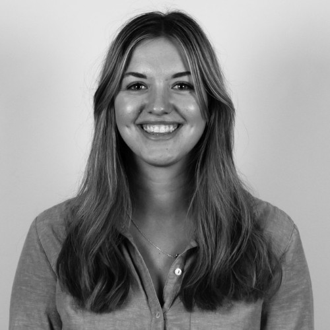 Some extra fuel for our co-drivers
Vacation

30 days of paid vacation and additional 8 days paid ATK-days annually for full time employees. The ATK-days are set by the company, and often placed in connection to the national holidays.


Short Term Incentive (STI)

We want to reward your performance! You are therefore eligible to our annual STI program. The program is designed with one part connected to the business result, since we are a team, and another part connected to your individual achievements.


Flexible workplace and a modern office space in great location

At CEVT we believe that where you do your work is best determined and agreed upon within each team – among you, your team, and your manager.
Our bright and modern office, Uni3 by Geely, is located at Lindholmen, close to the city center of Gothenburg, a vibrant innovation hub and technology cluster.

Of course...

...we do have a Collective Agreement with the unions. For instance, pensions and insurances are regulated by Teknikavtalet. We also have Wellness allowance, Benefit portal and favorable private leasing of cars from the Geely family.
About CEVT
We'll meet the demands of tomorrow's global market by doing something entirely new. CEVT is an innovation centre focused on finding smarter ways within mobility – through modular development, ground-breaking virtual engineering, software systems development and continuous innovation.
Executive Assistant/Translator
CEVT is here to make urban mobility enjoyable, smart and sustainable. We fast-track innovation and transform ideas into pioneering technology solutions. You'll be central to make it happen.
Loading application form
Already working at CEVT?
Let's recruit together and find your next colleague.